You want to shoot smooth images for your next video. A stabilizer with a gimbal helps you with that. In this article, I'll explain what to look for what is a gimbal & when choosing the right gimbal for you. After reading my explanation, you will know exactly which gimbal suits your camera and your wishes.
Also read: Best Cameras For Landscape Photography
What is a Gimbal?
Technically, a gimbal is any swivel mount that allows an object to rotate on a single axis. But when videographers talk about gimbals, they usually mean 3-axis camera gimbal, that is camera mounts that use three motorized gimbals to compensate, for unwanted movement and keep your camera steady. They use gyroscopes and algorithms to differentiate between unwanted shaking and deliberate movement.
They then rotate the camera to cancel out any unwanted movement, resulting in the exceptionally smooth video, even if the cameraman's movements are jerky. In the past, this was only done with mechanical camera stabilizers like the Steadicams. Mechanical camera stabilizers are always a more affordable option and don't require batteries. But in comparison, motorized camera stabilizers can offer compact size, greater maneuverability, and a host of other features.
Also read: Types of Photography: A Complete List of Photographic Genres
What to look for in a Gimbal
When choosing a camera gimbal, there are a few things to look out for. First of all, some gimbals are designed just to stabilize your camera, while others offer a lot more possibilities: for example, many of them have remote controls that allow you to control the movement of the device. remote photo.
Others have time-lapse video modes where you can set the camera to slowly pan as you shoot. Some of them even have auto-tracking features that automatically keep a moving subject in the frame. Three-axis gimbals are the most popular because they offer the smoothest video. 3-axis gimbals are the most popular because they offer the best video smoothness. But 2-axis and 1-axis gimbals are also available as cheaper alternatives. So you will have to think about what features you want, what you are going to shoot, and what your budget is.
Also read: Outdoor Photography
If you are using a gimbal camera, try to pick one that won't strain your arms while shooting: A good DSLR camera and a combination of lenses can be quite heavy, so be sure to choose a stabilizer. camera with motors that can support your device: If you plan to remove and reattach your camera often, choose a gimbal with a quick-release platform or other features that help balance your device well on the gimbal.
Also read:  Best Canon Lens For Portraits and Wedding Photography
How heavy can my camera be?
Not every gimbal can support the same amount of weight. The maximum carrying weight indicates how heavy your camera can be. There are gimbals for cameras of up to 3.2 kilos. These are therefore suitable for professional systems and SLR cameras. Keep in mind that a large zoom lens can unbalance the gimbal. Gimbals with a maximum carrying weight of 1.8 kilos are suitable for the lighter SLR and system cameras and for compact cameras. Some can only handle action cameras or lighter compact cameras. A gimbal with a maximum carrying weight of 0.22 kilos is only suitable for smartphones.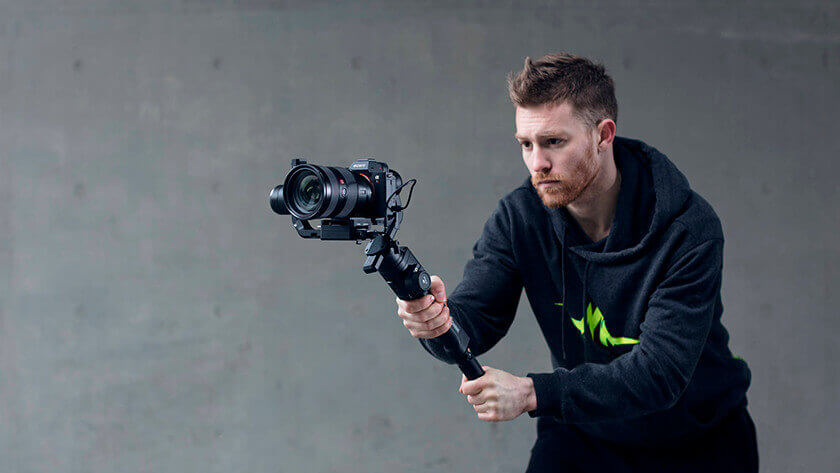 What should I pay attention to with regard to the total weight?
Stabilizers with a gimbal don't have to be heavy. Most weigh around 1 kilo. Gimbals for smartphones are usually half the weight. How heavy the gimbal eventually becomes depends on the weight of your camera, of course. Devices with large lenses are quite heavy. You also have to add the weight of the stabilizer to that. Getting a paralyzed arm is therefore one of the risks.
Also read: why do photographers always wear black?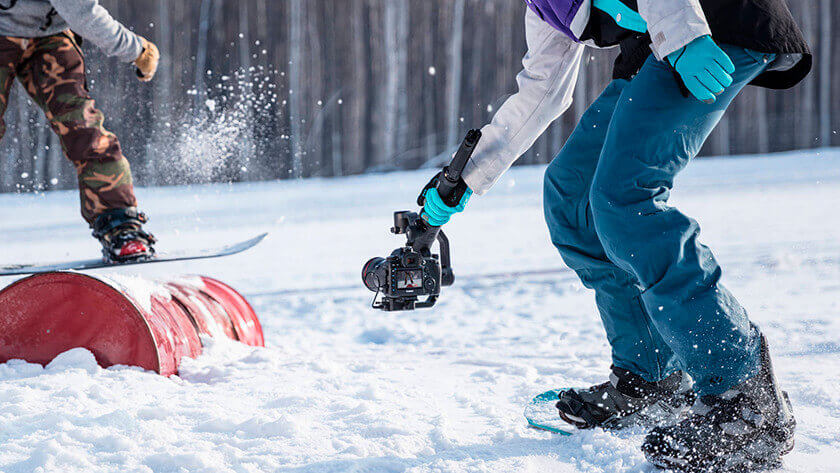 How do I attach my camera to the gimbal?
Most gimbals work with a 1/4 and 3/8 inch screw connection, which is common with tripods. This way you screw your camera firmly onto the gimbal. So check whether your device has such a screw connection. If you're using a camera with a heavy lens, make sure the gimbal also offers lens support. Some gimbals have a lens mounting clamp for longer lenses. You attach a smartphone by securing it between the clamps of the gimbal.
Also read: Why should we shoot in RAW format?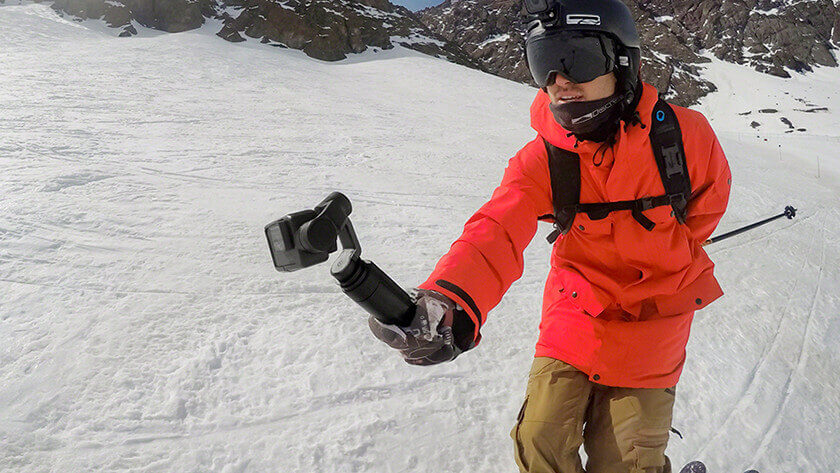 What affects the performance of the gimbal?
How well the gimbal performs depends on the number of axes it moves along. You usually have the choice of a gimbal with 2 or 3 axes. A 3-axis gimbal provides the smoothest and most stable recording. Some models have shooting modes. With a special tracking mode, the gimbal ensures that moving subjects always remain in the frame. Other gimbals have a function for taking stable pictures in the dark.
Also read: 5 Reasons to go to school to learn photography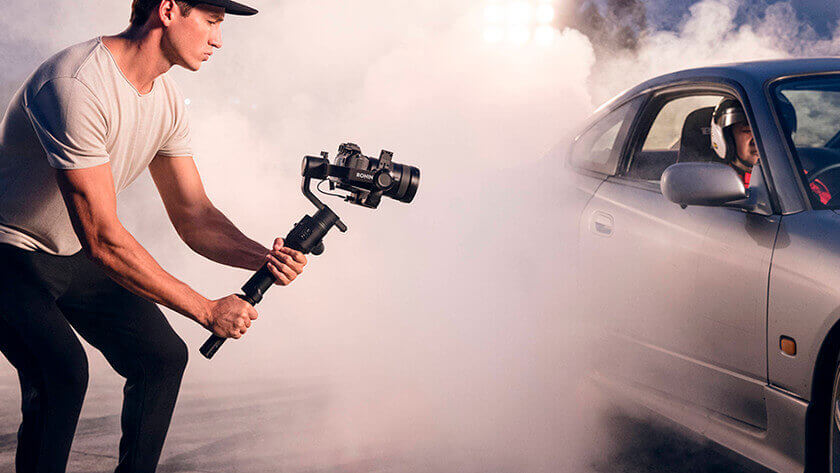 How do I control the gimbal?
Do you find it useful to control the gimbal wirelessly? Check whether you can control the device with a special app or remote control. This way you put your camera on a tripod and move the device remotely. A gimbal can also be controlled via a control panel on the handle.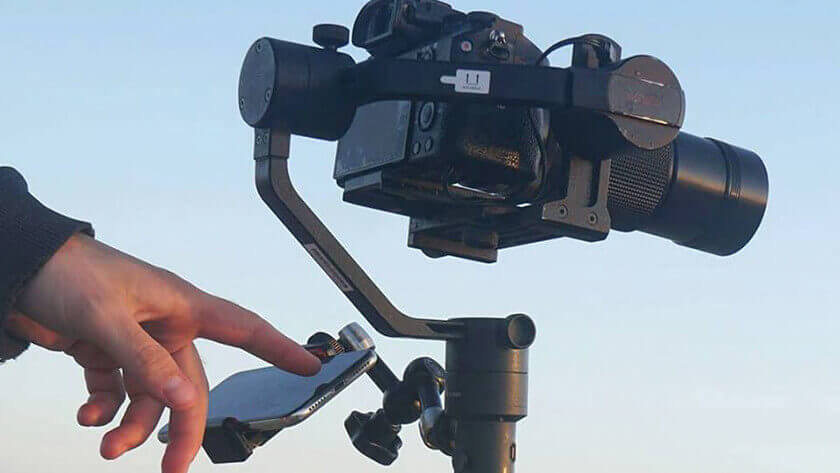 Also Read: