A few years ago I bought a camera to start recording videos for YouTube and to start with my channel.
With the experience of my first camera and after having uploaded a few videos to a channel that I have from YouTube I am going to comment on this article some considerations to take into account and then a few cameras that could be useful for your goals.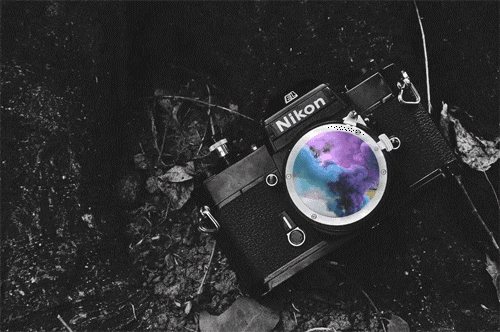 Keep in mind that the camera that records the video is only part of the equation, then you will have to prepare a small edition, later you will prepare an intro and an ending, and later you will have a script, and so you will learn from the experience.
The way to record and upload videos to YouTube is not a simple way, plus it will take time to learn and shape your idea throughout the process of editing the video.
Do not focus only on a best cheap camera for Youtube, first, analyze your needs because once purchased you will realize that the detail in which you had not fallen would save you a lot of work in the whole process.
My advice is that before investing a lot of money, start with a simple camera to learn what you want to do and set up a few videos.
Also Read: How to Start a Vlogging
For example, I wanted to make videos for my hiking trips and I realized that the camera that I bought barely had 80 minutes of battery that later became 60 and this did not allow me the versatility I was looking for.
Do not think that there is a better camera than another because it has more megapixels, but you will have one that is more suitable for your needs and therefore to create videos for the blog or your YouTube channel.
You will see that the functionalities of each will cover part of your needs and it will be up to you to find the one that best suits you.
What is the Best Cheap Camera For a YouTube in 2022?
Each teacher will tell you that the best camera to make videos for YouTube is the one he uses, and that will happen to almost everything. Surely all these reasons will be weighty and will seem convincing enough to decide for one of them.
Each guru with thousands of followers on your channel will show you how good your camera is and how good the videos are, so do not let it influence and reflect with every camera you see.
The models that you are going to see next surely you will have seen them in more than one web and many videos of youtube.
The quality in terms of recording and options is excellent, probably not all the cameras in the market, but they are the most used and the ones with the best quality/price ratio.
Also Read: Cheap Cameras For Vlogging with Flip Screen
Best Cheap Camera for YouTube 2022 | Comparison Table
Top-Quality | 5-Starts Pick | Best Budget
Best Cheap Camera for YouTube 2022 Products Overview
1. Canon G7 X Mark II Best camera for youtube vlogging (Editor's Choice)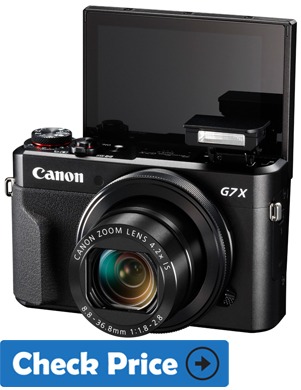 Specification:
Type: Compact
Video ResolutionMax : 1080 60p
Sensor: 1″
Definition: 20.1MP
Focal Length: 24-105mm
Viewfinder: No
Screen: 7.5 cm, Tilt, Touch
Connectivity: Wi-Fi, NFC
I think that any of us has had a camera from this company and it must be said that they are of great quality.
This special has characteristics that will delight any photographer and any youtube.
Each version that they take out of the G7 X improves the previous model and adds new improvements. One of the interesting points of the camera is that it is capable of recording up to 12,800 ISO making the videos look very bright.
Another advantage is that it has a 3 "flip-up screen that you can move and see while you're recording.
It is a compact camera of 20.1 MP that will serve you to make very good photographs and supports the recording of full HD videos with exceptional quality.
The 1-inch CMOS sensor delivers 20 megapixels, luckily, Canon has not tried to exceed this figure and has been dedicated to improving the image quality without sacrificing the size of the photodiodes to get more resolution, something that is appreciated.
It has built-in Wifi to control the camera and view photos and videos.
The drawback is that it is a tad expensive, and has no microphone input, but I have to tell you that the investment is worth it.
If you are not interested in technical issues and want to go deep, this is an ideal camera for making great videos.
Pros
Folding LCD screen
Small grip for greater control
Robust and comfortable
Bottom Line: This camera incorporate more features focused on advanced users of photography seeking comfort and versatility.
2. Sony Alpha a5000: Best Camera for Youtube with Flip Screen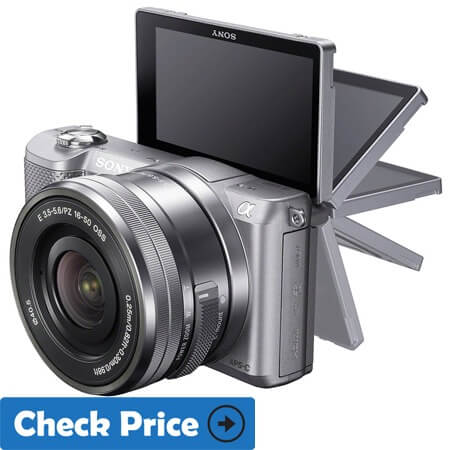 Specification:
Type: Mirror less DSLR
Video ResolutionFHD 1080p
Sensor 1″
Definition 20.1MP
Focal Length 24-105mm
Viewfinder NoScreen7.6 cm, Tilt, Touch
Connectivity: Wi-Fi, NFC
I do not have to talk much about the Sony company, which we all know, and although it may not be the leader in photo cameras, the optics that it incorporates into its camera is one of the best.
This camera has been designed in such a way that it is one of the lightest in this group of cameras.
In addition, it has a kind of handle on the side that facilitates the grip of the camera to give more stability.
Between its characteristics I can emphasize that it is a reflex camera, with 20.1 MP, it has an articulated screen of 3 ", it incorporates a system to stabilize the video recording, it has Full HD, it has built-in Wifi, it has a weight of 210gr, and it has a small 16-50mm lens that can help you in those outdoor photographs. It has the advantage that we can use the objectives that sony has for reflex cameras.
Also Read:  Best Lavalier Microphones (Wireless & Wired)
The main advantage of its screen is that it is fold-able up to 180 ° which facilitates the possibility of taking selfies, however, the resolution is not very good being this one of the points to improve by Sony.
Although it is a great camera, it has two points to think about the purchase, one is that it has no microphone input, and the second is that when recording video heats up a bit, the stabilizer is sometimes quite rough and if you zoom the engine the optics are heard in the video.
It is not a very fast camera in terms of shooting but with a quality of photography far superior to most cameras on the market. What to shoot in burst to choose then the best shot is not the best option in this camera.
From my point of view if you want a good camera to take pictures and weigh little, this is your camera, and to make sporadic videos will come great, but if you want to do them in a row then I do not recommend it.
Also Read: Best Mirrorless Camera Under $1000 Buyer's Guide
Pros
Connecting both via Wi-Fi and NFC
Built-in flash retractable
Record HD quality video with extreme ease
Bottom Line: If you make a comparison of evil cameras (without a mirror), the Sony A5000 is one of the most compact, especially considering the APS-C CMOS sensor and the fact of having a built-in flash.
3. Canon EOS 700D Best youtube camera under 1000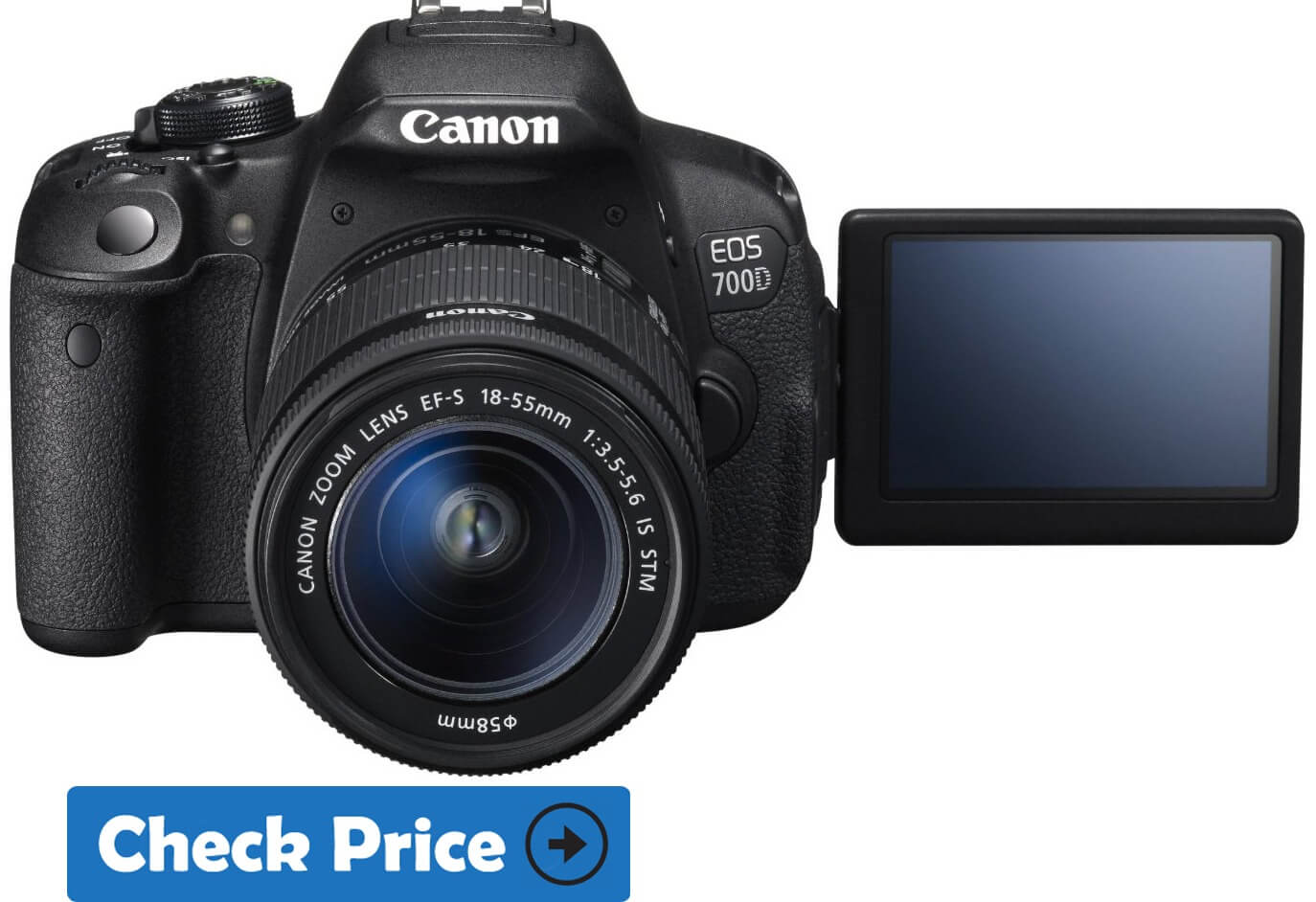 Specification:
Type DSLR
Video Resolution: FHD 1080p
Sensor 1″
Definition 18.0MP
Focal Length 18-55 mm
Viewfinder Yes
Screen 7.7 in, Tilt, Touch
Connectivity: Wi-Fi, NFC
This camera I call the " Brown Beast ". It is a camera that is known in the United States as the Canon Rebel T3i, and you will see it ad nauseam in a multitude of camera comparison sites. Many consider it the camera par excellence to be a YouTuber or videoblogger.
In many sites on the internet, they call it the default camera that everyone needs to buy to start recording videos for the internet.
The camera allows you to record videos in full HD (1920 x 1080) at a maximum of 30 fps (frames per second). So forget about making videos in slow motion in full HD. It has an internal stereo microphone and if you want more quality you can add an external one.
Why is this camera being talked about so well?
Well, to begin with, it is a reflex camera compatible with all the optics that Canon has, and therefore you can configure it to the extreme, and with the different lenses that you can add you increase its functionality.
Also, if you have already had Canon you will see that the whole menu interface will be familiar to you, being a simple reflex camera with which to start without having too much idea, so that little by little you will be able to take full advantage of it.
At first, you will lose a bit, but it is very intuitive to take pictures and videos with amazing quality. The biggest advantage with which you will find yourself as YouTuber is that it allows you to connect an external microphone, something that as I said is very important in the world of video.
In YouTube videos having an audio quality is crucial because it can mean having a mediocre video to get a wonderful video.
It would be nice if it came with some extras like GPS or wifi, so you could share photos on the fly and geo-tag your photos. Something great for instagramers.
The great disadvantage of this camera is its price since it is an investment that you will have to think about or save for a few months to be able to buy it.
I have not told you anything about their characteristics since I think that it exceeds everything you ask, both in camera and video camera, and if you have the money it is a recommended purchase.
Pros
Articulated touch screen
Good resolution
Light weight
Bottom Line: This is a very good SLR camera to get you started in photography, if you want to become an enthusiastic photographer you can pick this beast.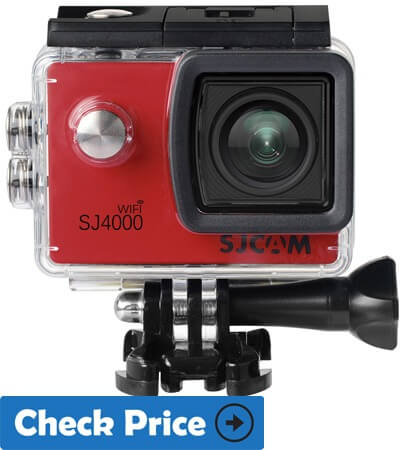 Specification:
Type DSLR
Video ResolutionMax: 1080 60p
Sensor 1″
Definition: 12.0MP
Focal Length 24-105mm
Viewfinder No
Screen: No
Connectivity: Wi-Fi, NFC
Although there are many sports cameras on the market, almost all copies of the Go Pro, the SJ4000 is a very good camera that I also own.
I could put the characteristics of this camera but it really is not the most important thing, since they bring everything necessary to make acceptable video recordings. Almost all recorded in full HD and depending on the version some have wifi and even record at 4k.
The really interesting thing about these video cameras is that they are very small and with the right protector they are submersible. The one I have has a fisheye, I suppose the others too, and this means that it has a wide-angle taking a very large image. When you record you look like you're a bit domed.
This camera can be used dashboard camera in a car since it allows to record while it is charging and has a configuration option for when the memory card is full because it is about writing the oldest files. With a simple suction cup, we can Record our favorite trips by car.
In the end, versatility is what plays in favor of this type of cameras, since in the rest they can not overshadow the ones we have seen. You can also incorporate it into your sports activity so you can make very interesting videos, and of course, it's much cheaper.
Pros
Support webcam function
Easily operate wirelessly via Android/IOS devices
Highly portable
Bottom Line: if you're thinking of entering the market of sports cameras but don't want to make an investment that exceeds over $90 , take a look at this little diamond in the rough.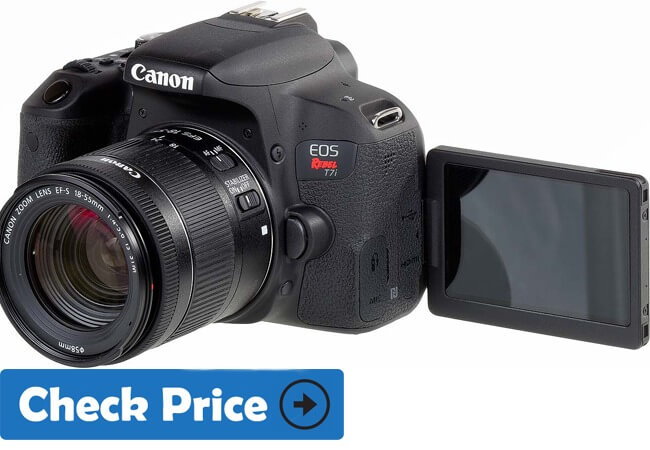 Specification:
Type: DSLR
ResolutionMax: 1080 60p
Sensor: 1″
Definition: 24.2MP
Focal Length: 24-105mm
Viewfinder: Yes
Screen: 7.6 cm, Tilt, Touch
Connectivity: Wi-Fi, NFCVideo ResolutionMax: 1080 60p
Here is another of the best DSLR video cameras for YouTube, and the Canon domain starts on our list (for a reason).
The Canon Rebel T7i is a part of its Rebel T 'series and although they have numerous options to choose from, we went with this particular model because it is the most reviewed on the Internet by far (and positively, of course).
This provides a slightly lower quality than the previous DSLR, and although at a lower price, it is worthwhile to settle with if you are under a strict budget.
Some of the highlights of this include the equipment with a CMOS image sensor of 18.0 megapixels (APS-C), its image processor DIGIC 4 (Canon's latest high-speed signal processing control unit), a Large 3.0 "LCD screen to see what you are recording, as well as being able to record in up to 1920 x 1080 (30, 25 or 24 fps).
Flip-up screen: you can rotate the screen to change the perspectives without having to throw yourself to the ground;). You can even record yourself at the same time you see yourself
The Canon EOS Rebel T7i has Bluetooth, NFC, Wi-Fi, and remote triggering.
It incorporates an image stabilization system for video since it has 5 axes to facilitate video recordings in Full HD.
We recommend buying this DSLR video camera if you don't want to spend the extra money on the D3300
Pros
Dual Pixel CMOS AF
Have function to minimize the blurring effect of camera shake
Creative filters for photo and video
Folding LCD (variable angle) touch screen of 3 inches
Cons
I have not found any negative point in this dslr
Bottom Line: Its ergonomics, the touch screen and folding and its image quality, together with its system of focus and tracking of subjects, make this a best camera. At least it is a great camera with a lot of potential that will not disappoint you.
6.  GoPro Hero7 Best Adventure Camera
Specification:
Type:
Video Resolution4K HD
Sensor: 1″
Definition: 12.0MP
Focal Length 24-105mm
Viewfinder: No
Screen: 7.5 cm, Tilt, Touch
Connectivity: Wi-Fi, NFC
Although sports cam (also called digital Action Camera) are not recommended to record lessons, if you plan to buy one to record your sports activities, you can take advantage of it and also use it to record your online classes or videos for youtube.
They are a type of camera that stands out for being very small and resistant, in addition to having all kinds of items to easily attach them to a surfboard, the bike, a helmet, etc ... which makes them the best option if you plan to record a video course about water sports or some outdoor activity, such as hiking, mountaineering, etc.
The most famous of them all is the GoPro with a price that is around $300 will allow you to record in 4K, also has control by voice, touch screen, and WiFi. Currently, there are many options in sports cameras of excellent quality and lower price, one of them is APEMAN Sports Camera 4K 16MP that barely reaches $50.
Another differential feature is the HDR, available only in the HERO7 Black and HERO7 Silver, which in the case of the first can act with SuperFoto mode, also applying local tone mapping or noise reduction.
The HERO7 Silver and the White are capable of making bursts of 15 shots in a second and also have a mode of short clips of 15 or 30 seconds, designed to make it faster to share them.
The HERO7 Black can capture photographs in RAW format and videos with HEVC format (high efficiency compression), so that video files are cut in half without losing image quality.
Pros
Rugged & Water proof
Built in battery
HyperSmooth stabilization
Bottom Line: If you are planning to shoot some adventures video along with vlogging and put on your youtube channel, then pick this one.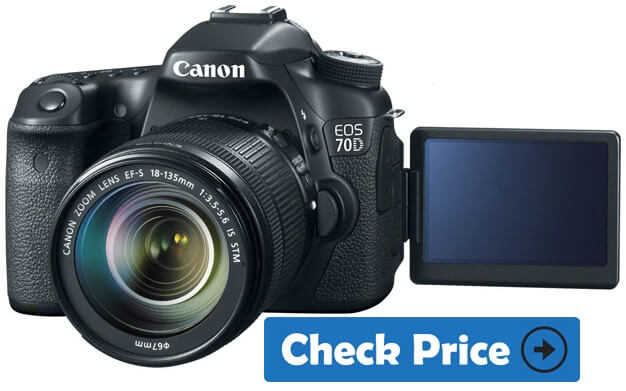 Specification:
Type: DSLR
Video Resolution Max: 1080 60p
Sensor: 1″
Definition: 20.2MP
Focal Length: 24-105mm
Viewfinder: No
Screen: 7.5 cm, Tilt, Touch
Connectivity: Wi-Fi, NFC
Yes, another best-recommended video cameras for YouTube videos like a DSLR - but for a very good reason. This is twice the price as some others in this article, but if your budget is able, your channel steps up to the next level compared to beginners and entrants.
It is geared more toward semi-pros or those looking to update their DSLR for beginners, otherwise, if you think you can hang with this and want to spend some time learning, by all means, get it! It has a CMOS sensor of 18.0 megapixels of size APS-C, DUAL DIGIC 4 processors, image up to ISO 12800 and speeds of 8.0 fps.
Full HD video reaches 30 fps and 24 fps, and a high-tech layer measurement system to help you with any type of lighting your face.
The entire construction of the video camera is impressive, so if you want a solution that will give you security and longevity, the body of magnesium alloy (weatherproof and dustproof) will allow it. We would like that we could summarize everything in this small review, but that it would take a complete article within itself.
If you want one of the best DSLR cameras out there at the moment and have the cash, take this one. This EOS 7D review rated it very high. For some previews of what you can get with it, check out this EOS 7D video demo.
Pros
Multitude of lenses for all tastes
WiFi connectivity
Bottom Line: If you are thinking of investing in a camera with interchangeable lenses, or perhaps photography is another of your interests, a reflex camera (or DSLR) may be the right decision.
Specification
Type:
ResolutionMax: 1080 60p
Sensor: 1″
Definition 20.1MP
Focal Length: 24-105mm
View finder: No
Screen 3″
Connectivity: usb
The Logitech HD Webcam C930e is Logitech's most advanced webcam. Intended for professionals, it largely retains the characteristics of the C920.
It is the first webcam compatible with H.264 coding, so you can enjoy a more fluid video transmission in applications such as Microsoft Lync.
By incorporating two microphones, you can be sure that your collaborators will hear you with a clear and rich sound.
The C930e also incorporates a Carl Zeiss sensor and offers Full HD image capture at 30 fps and a 90-degree angle, enough to satisfy your customers when you make a presentation on a whiteboard behind you.
First HD webcam that supports H.264 encoding
The Logitech HD Webcam C930e frees up the bandwidth of the computer, processing the video directly on the camera and dynamically adapting to the available byte stream. In this way, you enjoy a more fluid video transmission.
The widest field of vision of professional webcams
Enjoy an extended field of 90 degrees, ideal for presentations on whiteboards or product demonstrations.
1080p HD video quality Bring
your conferences to life with HD video, which makes expressions, non-verbal messages, and movements clearly visible.
Logitech RightLight 2 technology
The C930e webcam intelligently adjusts to improve visual quality in low light situations.
4x digital zoom in Full HD
The 4x to 1080p zoom of the Logitech HD Webcam C930e provides the highest level of detail for your calls, graphics and presentations.
Multiple fixing options
Fix the webcam where you prefer with the clamp or the integrated thread on the tripod.
Pros
Certified for Microsoft Lync and Skype
Carl Zeiss glass lens
Easy lens closure for privacy and security
USB connectivity ready to use
Bottom Line: Many Vloggers organized a webinar on youtube live setting in front of their laptop, or perform a business meeting on skype for that purpose you need a camera like Logitech.
Specification
Type: DSLR
Video Resolution Max: 1080 60p
Sensor: APS-C
Definition: 24.2MP
Focal Length: 18-55mm
View Finder: Yes
Screen: 3″, Tilt
Connectivity: HDMI, USB
DSLR Cameras the most popular option for YouTube videos since they cover many types of video (vlogging, outdoors, skits and more).
The D3300 is one of the highest ranked in its category. It is our choice to list first because it will not necessarily break your wallet (it was first placed on our best DSLR cameras of less than $ 500), it offers excellent video quality and it covers our musts for YouTube videos.
It is equipped with a 24.2 megapixel CMOS image sensor (DX format) for photos, VR image stabilization lens of 18-55 mm and full HD 1080p video, so the overall quality of your image will be there between the standards
It supports Wi-Fi if that's what you need, and terms of the photos, you have some additional features like 'Active D-Lighting' (better for darker environments), an Autofocus system and a handy shutter button on 5 fps.
It has 6 scene modes and 13 effects for photography and video (4 totally new).
It has a possibility of connecting it to Wifi through an external adapter and controlling the camera from a Smartphone or Tablet.
Finally, it is quite lightweight and easy to travel with, and although it does not fit in your pocket, it is still ideal for those who will be traveling to shoot their videos or want to use this for other uses in addition to their YouTube masterpieces. Here is an example of the D3300 video if you want to try what you're going to get.
Bottom Line: If you are looking to get your first SLR camera, you are looking for a machine with high performance, manageable body, ease of use for the amateur photographer and above all an affordable price, the Nikon D3300 is one of the very few cameras that can respond to all these requirements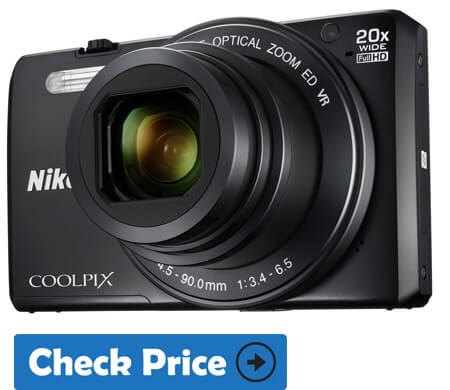 Specification
Type: DSLR
Video ResolutionMax: 1080 60p
Sensor: 1″
Definition 20.1MP
Focal Length: 24-105mm
Viewfinder: No
Screen: 7.5 cm, Tilt, Touch
Connectivity: Wi-Fi, NFC
The best digital cameras for YouTube videos on the market today. This model, and ultimately, the Coolpix line in general (some made our best digital camera guide), is very popular with users around the world of the camera.
With this model, you can shoot 1080 / 60i video, have 18 'scene modes' for different types of shooting environments, Wi-Fi built-in with NFC (you can share wireless photos with smart devices) and some additional image effects.
In terms of photographic capabilities, it provides us with 20x optical zoom, 40x dynamic zoom and a large 3.0 "LCD screen for easy use.
It's pretty economical, too. This revision of S7000 classified it quite well if you want more information about it. If this is not in your price range and you still want a digital camera to accommodate your uses, we list one below, but we also recommend browsing through your other options to see what else fits.
Pros
Metal body available in a number of colors
Fast continuous shooting
Wi-Fi and NFC built in
20x optical zoom lens in a compact body
Bottom Line: It is exceptionally compact stylish camera available in a number of different colors, considering the 20x optical zoom lens available, offering such a long optical zoom lens. It has built-in Wi-Fi makes it easy to transfer photos to a smartphone for quick sharing to social media sites. For those that purely want a point and shoot camera for sharing photos to the web or making videos for YouTube, then this would make a good choice.
Best Cheap Camera for YouTube | Buyer's Guide
The following details are not essential in a camera, but they are important depending on the way you have to record videos since in your recording process some aspects of physiognomy or size will be important to take into account.
1. Folding Screen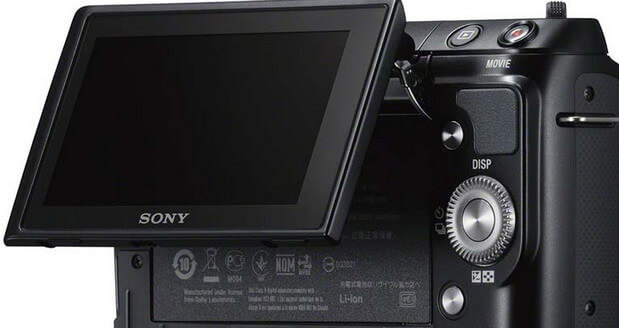 When you are sitting doing that review or talking to the camera, one of the things you will not consider is that you do not know if you are doing it correctly or not.
When recording you can make movements, grimaces or tics that you probably only detect in the editing part, but if you have a flip-up screen that you can watch while you record, then all the recording work will be much easier.
Having the option to record the videos on your own at first, and having this option will help you a lot, and even if you did not think about it in the beginning, in the long run, you will appreciate it because you will learn framings and details of the plane that you could not correct. once you're editing, and this flip-up screen will make your life easier.
2. Consider High Definition HD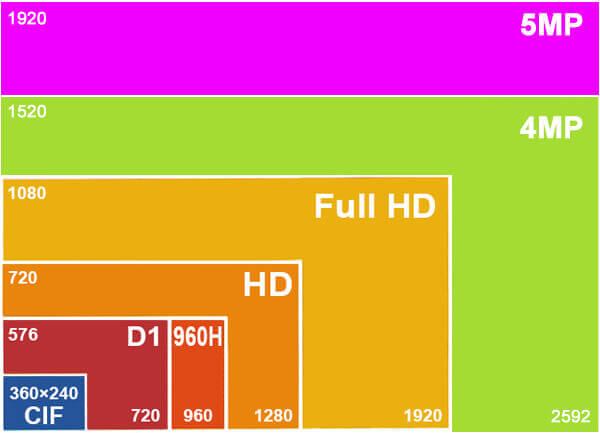 In the cameras that record video the high definition (AD) is known as HD or HQ (High Definition or High Quality), which means that the image it records is larger than the standard, and the resolutions are 1280 × 720 pixels and 1920 × 1080 pixels.
These sizes would be the minimum that you would have to look for when recording videos since all modern televisions accept these image sizes and you will notice if the resolution is lower.
You could think about looking for a camera that records in 4K since there are several models in the market. It is a possible option, but the 4K nomenclature refers to different formats since there is no specific one, but those that have around 4000 pixels of horizontal resolution. Basically there are two types of 4K resolution that differ by their aspect ratio, one is the DCI 4K 4096 × 2160 with a ratio of 17: 9, as standard for digital cinema and in computer graphics, and the other is the 4K UHDV 3840 × 2160 (2160p) which is the one used in digital television with a 16: 9 ratio.
This type of cameras are more expensive, and then on YouTube, you still do not accept this type of resolutions, besides that, not all modern TVs accept this format, so if it is not for some special requirement or because you are going to dedicate it It is not worth spending money in this format.
3. External Micro Connection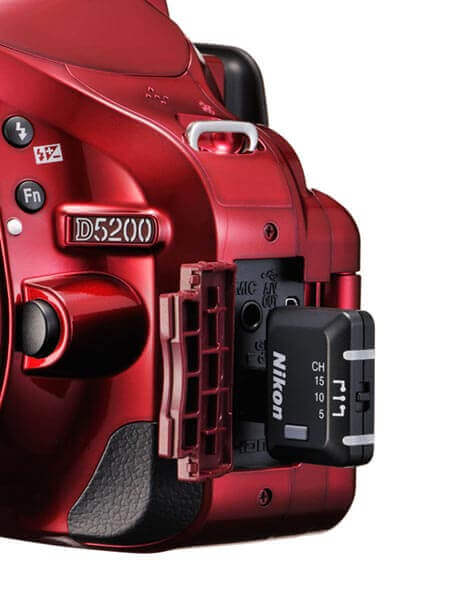 Something that is not taken into account is the sound, and in a Youtube video you can have poor image quality, but if you have a good sound and something interesting to tell, the viewers will stay to listen to you.
To start a channel on YouTube is to start recording videos with good sound quality, over the video, because if we record outside, the sound of the wind will be annoying, or if we record inside the echo that a room can also produce It will be very uncomfortable.
So something that can help us a lot in our recordings is to have an external microphone that we can put on a tie. So we can use this microphone to record videos from youtube. It is not necessary to buy it with the camera, but you will have to evaluate if you need it, because then you will need the camera to bring an external micro connector.
4. Average Price
It may seem a priori that a more expensive camera is better and therefore it is in which we must fix, and this is not entirely true.
What I mean by this is that in modern cameras there is a very fine line between semi-professional and professional cameras, the difference is sometimes a matter of a few hundred dollars.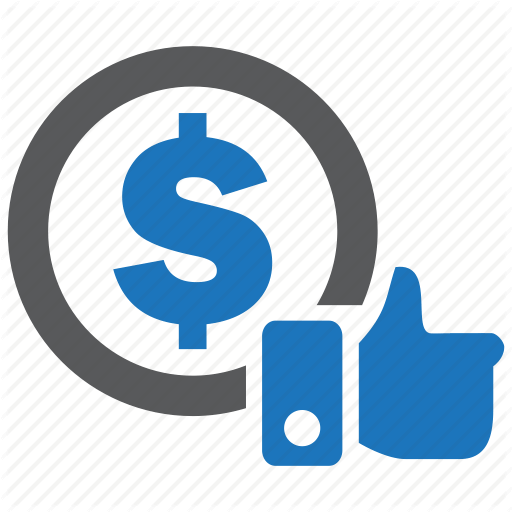 The cameras that I show you in the comparison are hovering between $ 100 and $ 600, so it depends on your needs you will have to assume that investment.
If you are looking for cheaper cameras there will be points that I have explained you will not have available and you will see that in the creation of the videos for your channel you will need them. Having to invest in another camera later is not pleasant for anyone.
And even if you spend more money on a higher performance camera, this does not mean you have better videos since the camera brings your options and you will have to learn to use them. In addition, the personal point that you add to the videos will improve over time and will not depend on the camera you have.
Only if you are considering entering the professional world, then here I would say that you look for a professional camera and that you also form in the subject because a camera of these needs advanced knowledge to get the most out of it.
What kind of video camera to buy?
These are the most popular types of video cameras for YouTube videos (which ultimately depend on your type of video and its use):
DSLR cameras – The best for versatility and a majority of different applications. These are highly recommended to invest in unless you are sure you want something more.
Cameras without a mirror – they are the freshest (and rising) video cameras and rival DSLR in terms of versatility and quality. They are a bit expensive.
Sports and action cameras – Ideal for sports and filming first-person angles. We know that people who not only grab a digital SLR camera but action to change it sometimes.
Camcorders – Ideal for home videos and other smaller types of uses
Point and shoot – Just another option when it comes to versatility, but they are ideal for those who travel a lot and do not want to drag around a DSLR. Most fit in your pocket.
Mini video cameras – Also known as pocket cameras, small cameras, etc. – Ideal for shooting concerts, videos for children, or just any kind that you need to place a camera in your pocket or small bag for.
Once you have decided what type of YouTube video camera to buy, there are some things to keep in mind.
If you are really looking for a DSLR video camera, be sure to take into account when adding up the total cost that many of these as "just the body". This means that you will have to buy your lenses separately, which could be costly (it depends on what you want - some lenses are a few extra dollars, while others are more than the camera itself!). For YouTube videos, the lens is not as big of an agreement as it is for photographers or professional filmmakers, so do not try too hard.
If you are in an action camera, remember that you will have to buy some accessories that come with it. For example, many people use frames for their action cameras, straps on their chest or wrist, and more. Check the network, since many people offer action camera accessory packages for a decent price.
For any other type of video camera, you should still consider the additional equipment you may need to adapt to your configuration. Make sure the package you are viewing comes with a carrying case, tripod, etc., if those are what you need as well.
Video Recording Tips
If you record with a mobile phone, never record vertically, always do it horizontally
Shoot your videos in 16: 9 format and never in 4: 3 format.
Always record at least 720HD quality, never less than that.
Do not forget to adjust the focus, verify that the camera is focusing correctly on you and not the background or any other object that could be found in the foreground
Do not forget to verify the exposure and white balance, although you can always retouch these values in postproduction with a tool like Adobe Premiere, it is always better to try to capture the video as best as possible to have to make the minimum corrections once recorded.
Place the camera on a tripod or on a stable stand.
Place the camera at eye level. Never below your eyes as it will seem that you are imposing on your students, believe me, that is not good at all! and I see it constantly in many courses of supposedly professional people, or even over your eyes, although the latter does not usually occur.
Illuminate adequately the room where you are going to record.
Best Cheap Camera for YouTube FAQs
Which is better, a Reflex, compact or camcorder?
This will depend on the content that you are going to record for your channel, for example, if you are going to upload Vlog, I recommend a small camera like the Sony Cyber-shot DSC-RX100M4 or even the GoPro.
However, if you want to perform directly with good quality, my recommendation is a camcorder. Reflex cameras are fine when you want to record several clips at home with a lapel microphone, but it is not the most versatile or the most economical solution since DSLR camera lenses are expensive.
What is a clean HDMI output and what is this for?
The clean output of HDMI or ( clean HDMI output ) is when you connect the camera to a monitor or a captor and the image you get on the monitor is clean, that is, there is no focus point information, battery, recording time, etc., that we normally see on the camera's LCD screen. Having a clean output in HDMI on a Reflex camera is useful for you to use the DSLR as a Webcam to perform live or streaming.
What if my budget is adjusted?
Then you will have to give up something, so if you are not going to move from the home you can record videos with a webcam. Those of Logitech usually gives very good results and you have good HD 720 webcams for less than $ 32. You also have full HD webcam for less than $ 50.
Two recommended webcam is:
Logitech HD Webcam C310.
Logitech Full HD Webcam C920.
To record video tutorials, make webinars, video presentations, ... a quality webcam is a must-have tool, and if you are demanding the webcam Logitech c910 you will love it.
With any of these webcams, you can perform quality video marketing indoors, with almost professional quality.
Can I use my SmartPhone?
If the phone allows you to record videos with Full HD quality, of course!
If you have an iPhone or a high-end Galaxy type smartphone, you will not need to buy anything else, because these devices will allow you to record a fantastic video quality. You will have certain limitations by the device itself but in general, you will get videos with a high-quality video.
How do I record videos for YouTube with good audio?
To answer this question bluntly, I leave a link where I talk about the best microphones for YouTube and also a publication in which I recommend the best lapel microphones for Reflex cameras.
Remember
Finally, I leave you some notes that will be useful at the time of recording the video:
Keep lighting in mind. Try that the sun illuminates your face, because if you have bad lighting, or you are against the light, the video will look very bad, and the dark videos are not attractive or attract attention.
Prepare your videos before recording, although it may sound obvious, it is very convenient to have something written about what you are going to do so as not to get lost. A good start is to create a storyboard (take / what, step by step), create a list of points you want to address in your video, or what you want to highlight from an interview. That depends on you.
Keep in mind the audio, the audio is 50% of the video, so it is essential to avoid any unnecessary noise when recording, so if you can turn off phones and any device that may cause interference. If you record without a microphone, do not forget to stay within 1 meter of the person you record so that the audio is heard. And when you edit the video try to filter the noise as much as you can.
Conclusion
When I write an article about the best camera to be a YouTuber, I always have the same feeling, I do not see a clear winner.
What I do know is that you could buy me two or three cameras, but we always have some restrictions and money is usually the most important.
You have to look for a winning camera for you since it is the one that you will use for a long time and the more you match the better. Do not pretend to make a perfect video, just make videos and improve each step of the process, this will be the learning you need to become a successful YouTuber.
The content will have to come from your imagination, and the message of your way of expressing yourself and the camera will be a mere tool, the rest depends on you.
If I wanted a good camera to record indoors and learn to use the power of a reflex, I would not hesitate and buy a Canon EOS 700D.
On the other hand, I look for one with p that reduced, as when we travel and we want to go lighter, and have a good camera that offered me versatility, choose the Canon G7 X. In this section, I would also seriously value Sony.
If my main activities were outdoors and I would like to record my sports activities, then I would choose the SJ4000.
Now it is up to you to choose the camera that best suits your needs.
What camera do you use or want to use to record your videos?
Tell me in the comments: What camera do you use or want to use to record your Youtube Videos? Do you have a YouTube channel? What camera would you like to buy?
Top-Rated Best Cheap Camera For YouTube in 2022
FAQs
What Is The Best Cheap Camera For Youtube Videos?
There are several good options for cheap cameras that are suitable for filming YouTube videos. Here are a few recommendations:
Canon PowerShot SX620 HS: This camera offers a 20.2-megapixel sensor, 25x optical zoom, and built-in Wi-Fi for easy file sharing. It is relatively compact and lightweight, making it easy to carry around.
Sony HDR-CX405: This camcorder is affordable and easy to use, making it a great choice for beginners. It has a 30x optical zoom, image stabilization, and a 2.7-inch LCD screen. It also offers built-in USB charging and file transfer.
Logitech C920S HD Pro Webcam: If you're looking for a budget-friendly option that doesn't require a lot of setup, this webcam is a great choice. It offers 1080p HD video quality, a built-in microphone, and is compatible with most video conferencing and streaming software.
Panasonic Lumix DMC-ZS50: This camera offers a 30x optical zoom, 12.1-megapixel sensor, and built-in Wi-Fi for easy file sharing. It also has a high-resolution viewfinder and a 3-inch LCD screen.
Ultimately, the best cheap camera for YouTube videos will depend on your specific needs and budget. Consider factors such as video quality, ease of use, portability, and connectivity options when making your decision.
What Kinda Camera Do Youtubers Use?
Youtubers use a variety of cameras depending on their content, budget, and personal preferences. Here are some popular cameras used by Youtubers:
Canon EOS R5: This is a popular choice among Youtubers who prioritize high-quality video and image capabilities. It offers 8K video recording, a 45-megapixel sensor, and advanced autofocus features.
Sony A7 III: This mirrorless camera is another popular choice among YouTubers. It offers a full-frame sensor, 4K video recording, and a range of interchangeable lenses.
Panasonic GH5: This camera is favored by many Youtubers for its exceptional video capabilities, including 4K video recording and high-quality slow-motion footage. It also offers advanced autofocus features and a durable weather-sealed body.
Canon G7X Mark III: This compact camera is popular among vloggers for its portability and ease of use. It offers 4K video recording, a flip-up LCD screen, and built-in Wi-Fi for easy file sharing.
iPhone: Many YouTubers use their iPhone cameras to film their content due to their high-quality cameras and ease of use. The latest models offer advanced features like 4K video recording and advanced image stabilization.
Ultimately, the choice of camera for Youtubers will depend on their specific needs, budget, and the type of content they create.
Do I Need A Camera To Start Youtube?
No, you don't necessarily need a camera to start a YouTube channel. While video content is popular on the platform, there are many successful channels that use other formats, such as podcasts or animations.
However, if you plan on creating video content, having a camera is important. But you don't need an expensive camera to start. You can use your smartphone camera, which can produce high-quality video in many cases, to create videos and upload them to YouTube. Many smartphones offer 4K video recording and built-in image stabilization features that can produce great footage.
As you grow your channel and budget, you can invest in a dedicated camera, lighting equipment, and other accessories to improve the quality of your videos. But in the beginning, it's more important to focus on creating high-quality content and building your audience.
What Is A Vlogger Camera?
A vlogger camera is a camera that is specifically designed for video blogging or vlogging. These cameras are designed to be compact, lightweight, and easy to use, making them ideal for content creators who need to film themselves while on the go.
Vlogger cameras typically have a flip-out screen that allows the user to see themselves while filming, making it easier to frame shots and ensure that they are in focus. They also often have built-in image stabilization features, which can help to smooth out any shaky footage.
Some popular vlogger cameras include the Canon PowerShot G7 X Mark III, Sony ZV-1, and DJI Pocket 2. These cameras offer features such as 4K video recording, fast autofocus, and high-quality audio, making them ideal for creating engaging vlogs.
Ultimately, the best vlogger camera will depend on your specific needs and budget. When choosing a vlogger camera, consider factors such as video quality, ease of use, portability, and connectivity options.
Do Youtubers Use Iphones To Film?
Yes, many Youtubers use iPhones to film their videos. In recent years, smartphones have become increasingly popular as a tool for content creation, and the latest iPhones offer advanced camera features that make them ideal for creating video content.
The latest iPhone models, such as the iPhone 13 and 13 Pro, offer 4K video recording at up to 60 frames per second, advanced image stabilization features, and high-quality audio recording capabilities. They also offer easy-to-use editing tools, which can make it easier to create engaging videos.
While dedicated cameras still offer many advantages over smartphone cameras, such as better low-light performance and interchangeable lenses, using an iPhone to film videos can be a great option for beginners or for those who need to film on the go. Many popular YouTubers have built their channels using only their smartphones, proving that quality content is more important than the equipment used to create it.
Which Phone Is Best For Youtube Videos?
The best phone for YouTube videos will depend on your specific needs and budget, as there are many high-quality smartphones available on the market that can produce great video content. However, here are some popular options:
iPhone 13 and 13 Pro: The latest iPhone models offer advanced camera features, including 4K video recording at up to 60 frames per second, advanced image stabilization, and high-quality audio recording capabilities.
Samsung Galaxy S21 Ultra: This smartphone offers a 108-megapixel camera, 8K video recording, and advanced autofocus features, making it a popular choice among content creators.
Google Pixel 6 Pro: This smartphone offers a 50-megapixel camera, 4K video recording, and advanced image stabilization features, making it a great choice for creating high-quality videos.
OnePlus 9 Pro: This smartphone offers a Hasselblad-branded camera system, which includes a 48-megapixel main camera and 8K video recording capabilities, making it a great choice for content creators who prioritize image quality.
Ultimately, when choosing a phone for YouTube videos, consider factors such as video quality, ease of use, and battery life. It's also important to consider factors such as storage capacity and connectivity options, as these will impact your ability to upload and share your videos on YouTube.
What Is The Most Vlogger Camera?
The most popular vlogger camera is the Canon PowerShot G7 X Mark III. This camera is highly regarded by many vloggers for its compact size, ease of use, and high-quality video capabilities.
The Canon PowerShot G7 X Mark III features a 20.1-megapixel sensor, 4K video recording at up to 30 frames per second, and advanced image stabilization features, making it ideal for creating high-quality videos. It also has a flip-up LCD screen, which makes it easy for vloggers to frame their shots and ensure that they are in focus.
Other popular vlogger cameras include the Sony ZV-1, which offers features such as fast autofocus, high-quality audio recording, and a flip-out screen, and the DJI Pocket 2, which is a small handheld camera that offers 4K video recording, a stabilized gimbal system, and easy-to-use editing tools.
Ultimately, the best vlogger camera for you will depend on your specific needs and budget. When choosing a vlogger camera, consider factors such as video quality, ease of use, portability, and connectivity options.