If you dream of becoming a photographer you must first of all have one very important thing clear in mind: you cannot be good at everything.
"Photography" is a macro container that contains many photographic genres, methods, techniques, and art forms … so, if at the beginning it will be normal to start from the general basics (perhaps with an online photography course like this one ), you will soon need to identify what your strengths are, the things you are most passionate about photographing, the things you want to specialize in …
In short, you will have to choose among all the photographic genres existing in the world of photography which (or which) will be the ones to invest in!
From this choice, a whole series of decisions will follow, such as the right lens, what type of camera to buy, etc.
The problem is that there are so many photographic genres and finding the right one for you is not so immediate and simple.
But the fact that he is asking you this question means that you are on the right path because you have probably reached the point where you feel ready to choose and you want to have a general idea of ​​what the possibilities are.
If you are a beginner, you will surely have approached many photographic styles in the last period to experiment and learn.
You did just fine, that's how you start and that's how you enter the world of photography.
But now it's time to take a step forward. And to do that, you need to know the possible directions.
It is not easy (perhaps it is impossible) to list ALL the photographic genres that exist, also because these change in number and value depending on the writer and the criterion considered … in this article, at least, I will show you the fundamental photographic genres.
But above all, I will help you understand how to choose the one that suits you best among all the existing photographic styles.
Are you ready?
Also read:  Best Canon Lens For Portraits and Wedding Photography
Photographic Genres and photographic styles are two different things… did you know that?
First of all, let's clarify a concept.
There is no confusion between genre and style when it comes to photography.
Photographic genres represent a certain category through which the photographer expresses his personal style.
Street photography, for example, is a particular genre through which the photographer tells the story of a city by immortalizing street situations.
With street photography, you can capture scenes and elements that make the viewer understand the life and culture of a particular city.
The photographic styles that each photographer adopts instead represent their own signature, their own way of telling the world through the lens.
I'll give you a simple example to make you understand how important it is to express your style, once you have identified your gender among all types of photography.
If you have ever admired a painting by Picasso or Van Gogh, you will certainly immediately recognize the painter by the particular style used in the representation of his work.
The same thing happens for a photographer, it's always about art after all!
The style that each photographer uses to represent their way of observing things is the signature on the shot.
With your style, you will need no introduction, just like a painting that communicates the identity of the painter.
You don't have to find the photographic style but you just have to bring it out, it is your artistic vein and you cannot adapt or modify it.
Photography is a way of communicating, through photographic shots each becomes an ambassador of a message and takes on the responsibility of telling a story.
The way this is done remains unique, and each has its own.
So, the first point in choosing the photographic genres: once you have found the one that's right for you, express it to the fullest through your style of photography.
In other words: leave your signature without using the name.
Now that we've made this distinction, let's get back to us:
How many photographic genres are there?
Once you understand the difference between photographic genres and photographic styles, let's see together what the genres are and how to understand which one is yours.
Classification of photographic genres
As anticipated, it is not easy to make an exhaustive list, but we can summarize the main photographic genres in these 8:
Still life
Street photography
Astrophotography
Reportage
Glamor
Naturalistic
Voyage
Landscapes
For each of these, there are furthermore specialized ramifications, which some insert in new positions and others fall into these, but in my opinion, they remain included in their macro category.
For example, some consider black and white photography as a genre in itself, but we disagree because each of the above genres can be brought in color or black and white; the same goes for aerial photography, sports photography, etc. Borders can be drawn a little where you want, and we will draw them around these 8 genres.
Let's analyze them one by one so that we can make a first selection based on your tastes.
But do I have to choose only one photographic genre?
You need to know first of all that you may be passionate about multiple photography genres.
If you are comfortable with different genres and are able to express your artistic potential in multiple situations, there is nothing wrong or bad.
Choosing your photographic genre is not like choosing a university, in this case surely if you study law you will not be able to take anatomy exams.
Photography is free and open to all possibilities. You could shine in two completely different photographic genres and practice them without problems, you don't have to choose… you just have to understand what makes you enjoy the most.
Photography has rules but sometimes they can be broken, photography does not limit you but opens up to maximum expression.
Having said that, however, as anticipated, you should specialize as much as possible in one direction or in any case in close areas to maximize your investments (in photography courses, equipment, skills, etc).
So let's discover the photographic genres together.
Still Life: photographing still life… but in what sense?
A very interesting photographic genre is that defined in jargon "Still Life".
What photographic genre is Still Life?
I'll explain it to you right away! Do you know when a painting represents inanimate objects, usually flowers in a vase or fruit on the table? Here you are! In photography, representing inanimate objects in a particular way, with creative plays of light and shadow, is called Still Life.
Activities such as product photography, advertising photography, and photos that represent objects in general often fall into this photographic genre.
The photographer's approach to this genre is different and unique.
The Still Life photographic genre is suitable for those who prefer not to interact with people, who like to take their time and space to produce their art, perhaps alone.
It's not a bad thing not to want to interact with people when taking pictures… maybe you are just looking for quiet moments to relax with photography, we all need it!
The Still Life genre is very free because in addition to not having to interact with people, you are not conditioned by the weather as in landscape photography.
If you do landscape photography it is not certain that the day you plan to photograph a sunset you can do it.
There are so many variables that you cannot predict.
In Still Life photography, on the other hand, you decide the lighting conditions because it is one of the photographic genres that is practiced mainly indoors, with the use of flash and in the studio.
Street photography: art on the street
Do you want to know if street photography is right for you?
Then you have to consider a number of factors and understand if this photographic genre matches your lifestyle and what you like to do.
Photography should never be a constraint.
The first sign to choose among all photographic genres is to listen to your feelings as you experiment with the various types of photography during your sessions.
A lover of Street Photography is someone who likes to walk first and foremost.
You may have to walk around town all day before taking the perfect shot home.
A street photographer is a person with a lot of patience. Very often it happens to find the perfect scene but the right subject is missing to compose it.
I'll give you an example: if you find a funny billboard and you think that a person with certain characteristics can emphasize it, you have to wait for your protagonist and it could take hours.
At the same time you have to be fast, street photography is composed quickly. You must be a careful observer and don't miss those precious moments when the subject is in the perfect situation to communicate a message.
Then you have to be an empathic person if you want to choose street photography as a photographic style. Sometimes it is necessary to interact with people to encourage a situation.
Of course, in portrait photography, this is even more so, but even in the street, you don't need to be particularly shy.
If you have all these characteristics and obviously you like the city, then street photography could be one of your photography genres.
Astrophotography: photographing the stars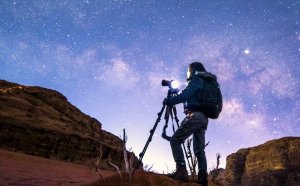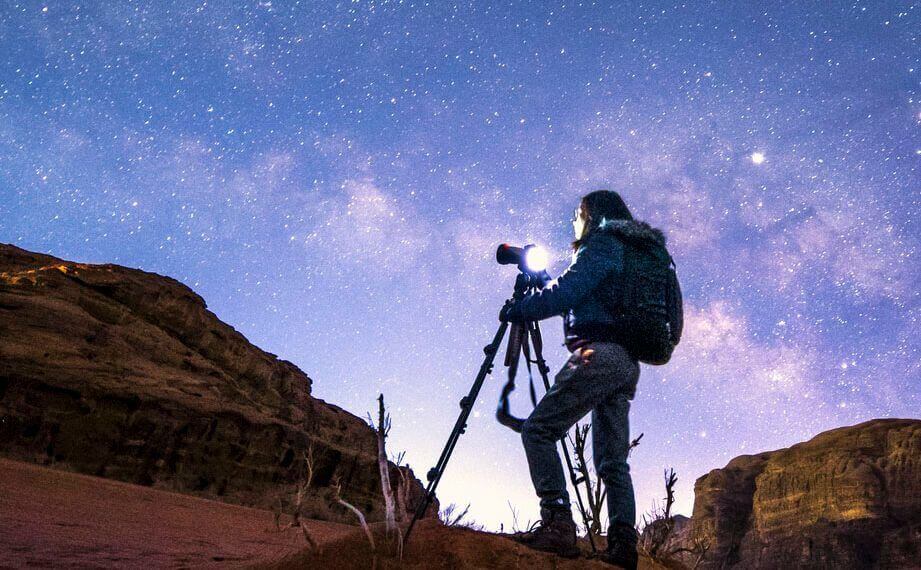 Astrophotography is one of the most fascinating and intimate photographic genres a photographer can experience.
It all happens in the silence of the night, while the world sleeps, just you and the stars.
Doing these night and special photo sessions creates a deep connection with your thoughts and sometimes that's nice too.
To understand if you like astrophotography, you must consider that to photograph the stars it is necessary to perform a photo session on a particular night times.
If staying up late or waking up in the middle of the night isn't something you do, then it probably won't be your photographic genre.
However, I advise you to try it even once, you could change your mind.
If it's a matter of sleep you might be amazed by the photographic possibilities that a starry sky offers, have some coffee and try it.
You can have fun capturing the star rotation and creating some fun and playful shots.
You can photograph the beautiful and bright Milky Way .
Photographing the stars you may find that very often beauty is right above our heads, we don't look up enough to appreciate the firmament.
Obviously, to photograph the stars you will have to move away from light sources, so you have to choose nights without a full moon and above all move away from the city.
If doing this excites you then you are a true astrophotographer.
I advise you never to underestimate the climate issue, during the night it is cold and if you don't cover yourself enough your photo session could become unnecessarily torture.
Reportage photography: knowing how to tell without using words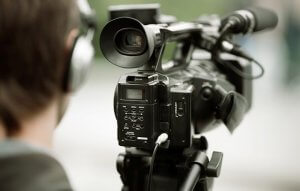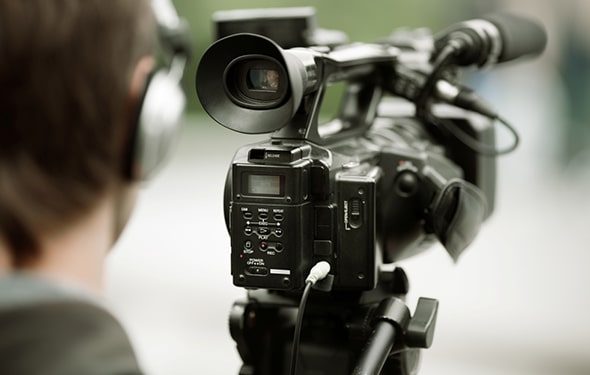 What exactly is reportage photography and why should you choose it from your photographic genres?
Here it is really the case to say that all the empathy in the world is needed because contact with people and interaction with your protagonists is practically essential.
A good reportage photographer must be able to put subjects at ease and photograph them naturally, encouraging them to spontaneity.
You must have a clear idea of ​​what you want to communicate and tell, so as to make it emerge from your photographs.
The reportage is therefore a story, and the way to tell it must not be set with unnatural and static poses.
You have to capture the actions of your subjects in motion and you have to be good at engaging them.
An example of reportage photography among the most common (and which is often considered a genre in itself) is that of a wedding photographer. It is not easy to manage the shots without missing the highlights.
Just think if you were unable to capture the moment of the exchange of faiths, it would be a real tragedy!
For this reason, it definitely falls into this genre, even if it is often not presented in this way.
The most classic reportage photography is that linked to social situations or in any case aimed at telling stories and direct experiences, behind the house or on the road: an excellent example is what Marco did with the homeless.
Also read : Best Strobe Lights For Photography.
Glamor photography: the art of fascination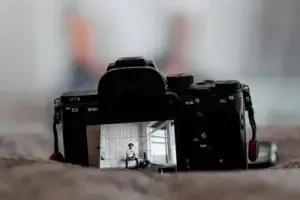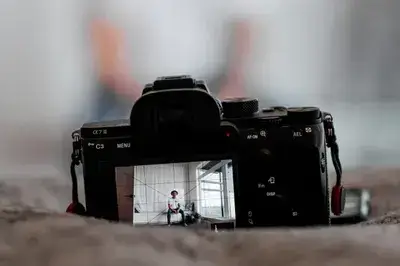 For Glamor photography you need: charm, be casual and seductive as well as communicative with your face… yes, this is if you want to be the subject of the photographs.
If you want to be the one who shoots her, the qualities are different!
Also in this case the contact with people and the ability to put them at ease must be qualities that meet your taste. These are still portraits, in most cases.
For this type of photography, you will have to deal with models or people who are photographed for work and are therefore accustomed, ready and fast.
Having clarified this, you will need to have some eye for the correct positioning of the lights in order to get shots with the right degree of hardness.
You will need to have a particular sense of color because glamor photography is mainly about fashion.
You will need to be able to harmonize the shades of the make-up with the product that the model will wear, matching each element to the scene to be set up.
All this will have to play in unison and you will be the master of the concert.
Also read: Unrivaled Guide to Long Exposure Photography
Nature photography: you don't need to go to the Savannah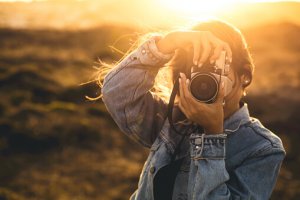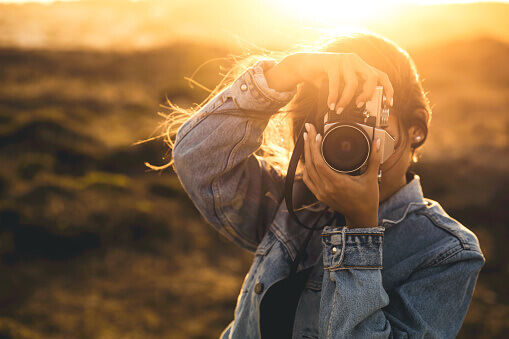 If I tell you about naturalistic photography, you will surely think of safari scenes in South Africa in search of the big 5.
Sure, the idea is fascinating but it's not the only way to take pictures of animals.
Yes, because that's what it is all about, but that's not all!
Nature photography is a photographic genre dedicated to nature, in all its forms.
By this I mean that this photographic genre is for you if you like to spend your time immersed in nature, trying to immortalize the beauty and peculiarity of the flora and fauna of the place where you find yourself.
Also in this case you have to decide if, among the photographic genres, nature photography can be right for you.
To do this you will need to evaluate your tolerance to natural environmental situations.
Above all, to photograph animals you will probably have to lie in wait for a long time.
If it is a question of rare animals, you could lurk even for hours and maybe you will have to do it under the scorching sun, in the presence of insects or in a very humid climate … imagine the jungle, for example.
If you answer all these questions with a smile, the answer is already in your heart… there is no need to add anything else.
Also read: Best Cameras For Landscape Photography
Travel photography: the most versatile of all photographic genres
Among the most loved, dreamed and coveted genres, travel photography has also won my heart.
In reality, more than a photographic genre, we can define travel photography as a macro category because within it it is possible to insert one or all of the photographic genres that I have listed above.
The beauty of travel photography is that it lets you enjoy the freedom to live and tell about cultures.
You are a travel photographer if you love adventure, the unknown, and above all, you are a tireless and curious person .
Curiosity must never be lacking because it is only thanks to her that you are able to push yourself beyond your comfort zone.
A curious photographer is not afraid of the flavors of new and strange foods, he does not wrinkle his nose if the situation in which he finds himself is not the best of comfort or clean.
A curious photographer tells a culture of a population without intruding and letting life happen before his eyes without conditioning it.
The goal is to immortalize, you are happy while doing it and after seeing your shots smile because those memories will be too sweet to let them go.
To be a travel photographer , you need a lot of time, you need to be flexible and have a life with little routine.
What you would like? Well if you don't know for sure, fill your backpack and take a plane… only experience will give you this answer.
Don't deprive yourself of the chance to find out. If there's a trip you've been dreaming of for years, now is the right time to take the courage and jump on that plane.
We all tend to put off good things and our dreams.
We do it only because we invented time and we let our life be marked by programs, calendars, and schedules.
We live to the rhythm of the hands that mark the things to do and the situations that suck us into the whirlwind of everyday life.
If only we hadn't invented time, we would all be living in the present.
We would do many more things we want because there would be no room to postpone them, as there is no future.
Try living as if time doesn't exist sometimes, I'm sure you won't regret it.
Also read: why do photographers always wear black?
Shoot landscapes and experience depth of field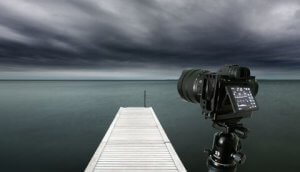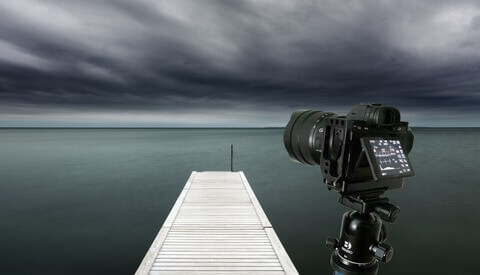 The other photographic genre that I absolutely prefer is landscape photography, or landscape to put it in a 2.0 way; as for the stars, even landscape photography has an intimate and contemplative aspect capable of regenerating you.
Landscapes are usually immortalized from particular and suggestive, unique, and exclusive angles.
You are faced with a breathtaking view, perhaps in the company of the wind or the sound of the sea.
Once you've found the best angle, you're ready, get into position and wait for those fleeting moments of perfect light where you can focus only on the beauty in front of you.
In that precise moment, you experience the present in such an intense way that there is no room for any thoughts or worries.
Everything remains outside the door of your mind … and here that sunset explodes, or suddenly the golden light of the sun caresses the profiles of the landscape you are already loving and contemplating.
Well if you are someone who likes to carve out moments of absolute contemplation in front of beautiful landscapes, you have probably just found your ideal photographic genre.
The beauty of landscape photography is that most of the time is spent finding the location, inspecting it to ensure the best point of view, doing lots of rehearsals, and… hoping that the time will hold up in the right moment of light.
After that, the photo session is short-lived, especially if your intent is to take advantage of some of the particularly fleeting moments of light such as sunrise or sunset.
The love for landscape photography according to my point of view lies in the impatient waiting for the perfect moment, or at least that's how I live it.
Also read:  Best Strobe Lights For Photography
How to find your photographic genres? Trying
Once you understand the macro-categories of the various photographic genres, it's up to you to figure out which ones to exclude a priori because they are just not for you, and which ones are worth trying.
For example, even before I found my photographic genre, I already knew that glamor photography and still, life were absolutely not genres that could interest me.
So I experimented with the others and I discovered that I like street photography and that from time to time I really feel the need to take a dip in the city streets to catch some interesting shots.
Only by trying, however, I discover that the photographic genre that makes me feel really happy is that of landscape photography or traveling.
Yes, it is definitely my favorite! Or maybe it's the photographic genre that has chosen me… the fact is that I really couldn't do without it.
Types of Photography |Video Explanation
All this to tell you that there is no exact answer to the question "how to find your photographic genre".
You may love more than one or discover a certain versatility for all.
Finding what you are most passionate about is part of your personal vocation. The way to best express your photographic potential is yours alone and no one can tell you how to follow it and for how long.
The only thing I can do to help you is to provide you with the right elements to allow you to choose with the right awareness, now it's up to you to pluck the strings of your soul and discover the best melody.
Once you've found your photography genres and fine-tuned your style, make sure you know the basics of photography. The technique is also fundamental, don't forget that.
Would you like to deepen this aspect? So I want to talk to you about something …
Also read:  How To Take Low Light Photos