Lenses are the lifeblood of food photography, so it is important to understand your options.
Usually, if you are buying a DSLR for the first time, the seller (or online store) will convince you of its superiority by offering one or two lenses at a "package" price.
However, these "packaged" lenses or kit lenses usually do not tell you that they are very inexpensive and of poor quality. They will be fun to use at first, but it won't be long before you can't do without these types of lenses.
You might want to wait a little longer if you need to, and save up enough money to buy at least one very good lens instead of succumbing to the kit lenses
Best Lenses For Food Photography 2022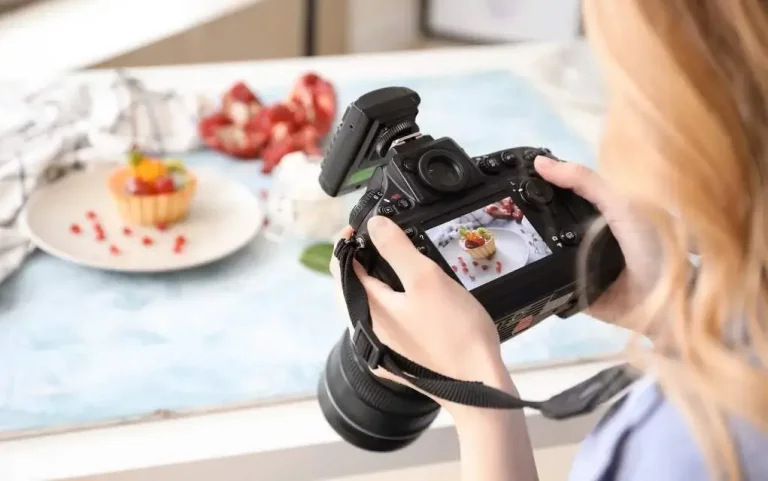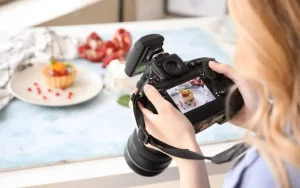 While a good camera, proper lighting, and artistic style are essential to good food photography, having the right focal length and lens type is also important.
A good rule of thumb is to use a full-size camera with a 50mm lens (35mm if using a crop-sensor body).
Tilt-shift lenses and macro lenses are also popular, and some zoom lenses allow framing, so you can shoot from multiple viewpoints without moving the tripod.
Also, large-aperture lenses are recommended for food photography because they can blur the background and create dreamy shots. It is also useful when shooting in restaurants where light is scarce.
(This guide does not cover the use of tilt-shift lenses, as their high price and lack of versatility make them unsuitable for many food photographers.)
Best Lenses For Food Photography | Comparison Table 2022
Top Quality  | 5 Star Pick  |  Great Prices
| Image | Title | | Buy |
| --- | --- | --- | --- |
| | Canon EF-S 35mm f/2.8 Macro IS STM | Canon | Check Price |
| | Tamron AF 90mm f/2.8 Di SP A/M 1:1 Macro Lens for Canon Digital SLR Cameras (Model 272EE) | Tamron | Check Price |
| | Canon RF35mm F1.8 IS Macro STM Lens, Black | Canon | Check Price |
| | Canon EF 24-70mm f/4.0L IS USM Standard Zoom Lens (Certified Refurbished) | Canon | Check Price |
| | Nikon AF-S FX NIKKOR 50mm f/1.4G Lens with Auto Focus for Nikon DSLR Cameras | Nikon | Check Price |
| | Nikon AF-S DX Micro-NIKKOR 40mm f/2.8G Close-up Lens for Nikon DSLR Cameras | Nikon | Check Price |
| | NIKON NIKKOR Z 50mm f/1.8 S Standard Fast Prime Lens for Nikon Z Mirrorless Cameras | Nikon | Check Price |
| | Nikon PC-E FX Micro NIKKOR 85mm f/2.8D Fixed Zoom Lens for Nikon DSLR Cameras | Nikon | Check Price |
| | Fujifilm XF55-200mmF3.5-4.8 R LM OIS | Fujifilm | Check Price |
Prices and images pulled from the Amazon Product Advertising API on:
Best Lenses For Food Photography | 2022 Products Overview
1. Canon EF-S 35mm Wide Angle Len For Food Photography
EF-S series macro Lens with built-in macro Lite

Bright f/2.8 aperture and 35mm standard angle of view

Hybrid image stabilization

Minimum focusing distance: 0.13m

Maximum magnification ratio: 1.0x

Dimensions: 69x56mm, Weight: 190g

Although small and lightweight at just 190g, there's a fair bit packed into this lens for APS-C format Canon SLRs. It has a quick and ultra-quiet autofocus system based on a stepping motor, a nicely wide f/2.8 aperture rating and a 4-stop 'hybrid' image stabilizer, which can correct for x-y shift as well as the usual angular vibration.
Check Price
2. Tamron AF 90mm f/2.8  Lenses For Food Photography
Tamron's 90mm macro lenses have been highly popular for decades

This latest edition boasts a high-tech optical path including both LD (Low Dispersion) and XLD (eXtra Low Dispersion) elements, along with dual coatings to minimize ghosting and flare.

Tamron features a hybrid image stabilizer that corrects for x-y shift as well as angular vibration.

. If you're particularly messy in the kitchen, you might appreciate its moisture- and dust-proof construction, as well as the keep-clean fluorine coating on its front element.

Minimum focusing distance: 0.3m, Maximum magnification ratio: 1.0x
Check Price
3. Canon RF35mm F1.8  Lenses For Food Photos
Compact macro Lens with 0.5x Magnification Ratio

Minimum Focusing Distance of 0.56 ft. ; 0.17M

Control Ring for direct setting changes

Optical Image Stabilization at up to 5 Stops of shake Correction

12 pin Communication System

Compatible with EOS R series cameras

Mounting type: Canon RF
Check Price
4. Canon EF 24-70mm Best micro 4/3 lens for food photography
L Series standard zoom lens delivers superb image quality in a compact, lightweightdesign

Focal Length & Maximum Aperture: 24-70mm, 1:4, Closest Focusing Distance: 1.25 ft. / 0.38m

2 aspheric and 2 UD lens elements for high image quality throughout the entire zoom range

Full macro shooting mode with up to 0.7x magnification,easily accessible with a one touch switch at the extreme telephoto end, Image stabilization effective up to 4 shutters peed stops and Hybrid IS compensates for both angular and shift types of camera shake for macro shooting
Check Price
5. Nikon AF-S FX NIKKOR 50mm
F1.4 maximum aperture; F16 minimum

Ultrasonic-type AF motor with full-time manual focusing, 58mm filters

Minimum focus Distance : 0.45m/17.72 Inches. Lens Hood: HB-47

Nikon F mount for FX and DX DSLRs. Unparalleled autofocus performance.Mount Type: Nikon F-Bayonet

Lens not zoomable
Check Price
6. Nikon AF-S DX Micro-NIKKOR 40mm
Compact and lightweight DX-format close-up lens. Lens Construction (Elements/Groups) - 9 elements in 7 groups

Maximum reproduction ratio is 1.0x. Focal length is 40 mm

Sharp images from infinity to life-size (1x), autofocus to 64 inches

Close-range correction system (CRC). Silent wave motor (SWM)

Angle of view is 38 degree 50 feet. Features focus distance indicator 0.53 feet to infinity having minimum focus distance as 0.53 feet

Lens not zoomable
Check Price
7. NIKON NIKKOR Z 50mm Best Lenses For Food Photography
Fast 50mm prime for Z Mirrorless cameras

Uncanny f/1.8 performance, extreme sharpness and virtually zero distortion

New ultra-quiet stepping motor for silent focusing

Beautiful bokeh and superior Low-light performance

5-Axis Dual detect optical VR powered by Z cameras

Compact, lightweight and slim unibody (monocoque) body design with tilting Vari angle LCD display

Also compatible with F Mount NIKKOR Lenses using the FTZ Mount Adapter (sold separately)
Check Price
8. Nikon PC-E FX Micro NIKKOR 45mm
Perspective control lens with 45mm focal length and f/2.8 maximum aperture

Lets you shift, tilt, and rotate lens while you shoot for more interesting perspectives

Shifting range of plus or minus 11.5mm; tilting range of plus or minus 8.5 degrees

Revolves 90 degrees in either direction; built using Extra-low Dispersion glass elements

Rounded 9-blade diaphragm; measures 3.2 inches in diameter and 4.4 inches long
Check Price
9. Fujifilm XF55-200mm
55 200mm focal length, Minimum focus distance 1.10m/43.41 inch

83 300mm equivalent focal length on APS C cameras

F3.5 4.8 maximum aperture; F22 minimum, Stepper type AF motor

Image stabilization (4.5 stops claimed), 62mm filters.Batteries is not Included since batteries are not required

Fujifilm X mount for X series interchangeable lens cameras
Check Price
How To Choose The Best lens for food photography | Ultimate Buyer's Guide 2022
It is recommended to photograph a cooked meal at an f/1.8, f/2.4 or f/3.5 aperture. With this fairly small depth of field margins, the dishes or food will be well detached from the background of the photo, which will be blurred.
50mm Prime Lens: Quality on a Budget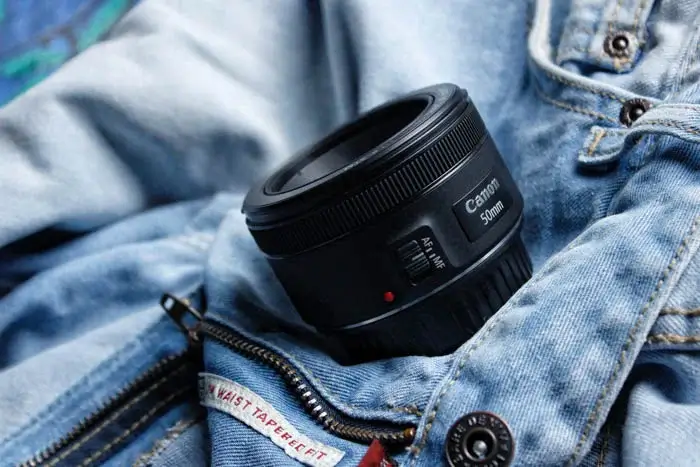 The 50mm lens can also be a useful lens, especially if you don't have a zoom. This lens is good for top-down food photography and tablescapes.
The 50mm f/1.8 is often referred to as the "clever fifty" because it gives you decent results for a very low price. If you're just starting out and your budget is tight, get this.For food photography, 50mm is actually considered a wide-angle lens. If you're shooting just an item or two in a straight line or at a 3/4 angle, you'll have too much background and surface in your frame.
You need to have large backgrounds if you use the lens this way. Compare images of Shaved Broccoli Salad below.
The one on the left is at 50 mm. You can see that the background does not fill the entire frame. You can also see the edge of the surface. The food is too far away to really see the inside of the plate.
I did the shot on the right at 60mm. I did not move the camera or the tripod. You can see that the extra 10mm makes a big difference.
Get closer with the 24-70mm zoom lens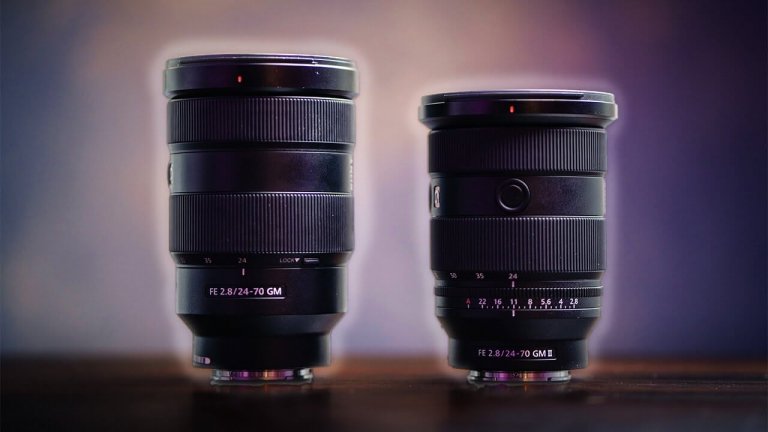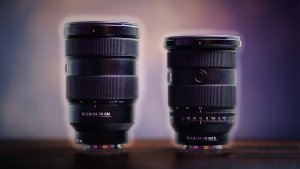 Although primes are ideal, it's helpful to have a zoom lens, such as a 24-70mm f/2.8 or 24-105mm f/4
I have both on the Canon L-series and find the 24-70mm much sharper than the 24-105mm. The 24-105mm lens is kit when you buy a Canon 5D.
Yes, the 24-70mm is a zoom lens, but I find it very sharp compared to most zoom lenses. Many food photographers consider it a staple in their kit.
60mm macro lens: for less distortion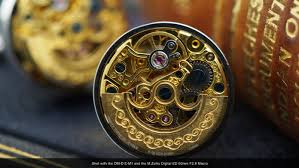 A 60mm macro is a great option if you shoot with a cropped frame sensor.
On a cropped sensor, it's more like having a 100mm sensor. If you upgrade to full frame, you can use it like you would a 50mm. This lens will allow you to get 3/4 angle view shots of your subject with beautiful bokeh.You also won't get the distortion at this angle that you would when shooting with a wider focal length such as 50mm.
100/110mm macro: for portrait-style food shots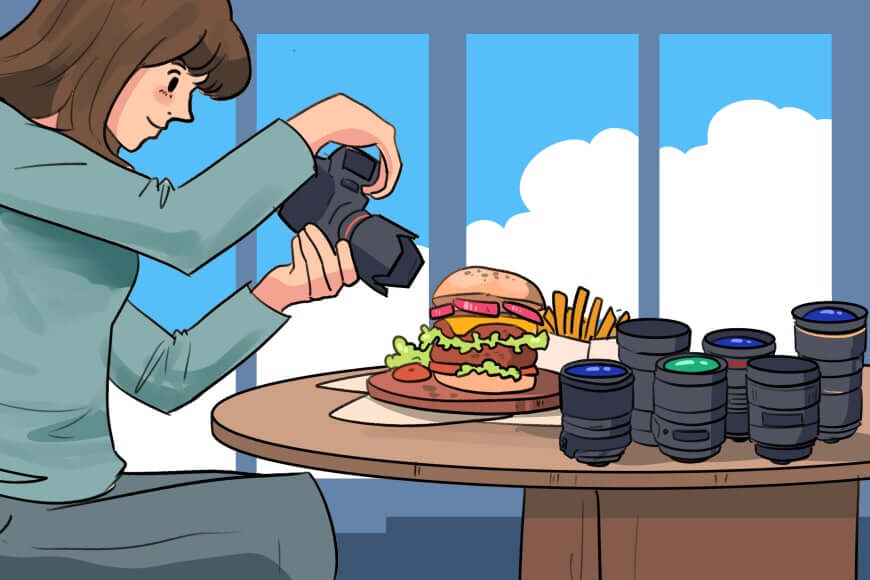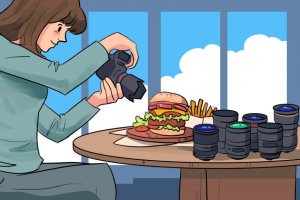 A great lens to have in your kit is a 100mm macro lens. This lens is not just for macro or close-ups. By moving further away from your set, you can also get beautiful portrait-style shots. You will get a great blurred background.
I have the consumer-grade 100mm f/2.8 and it is very sharp. In fact, I've read reviews where the photographer preferred the consumer-grade to the 100mm macro on the L-Series. And it's half the cost.
If you go for the 100mm/105mm macro lens on a cropped frame sensor, you'll be shooting at a 150mm focal length. This will be a very tight crop. Especially if space is an issue, or if you have multiple props or a narrative aspect to your images.
80mm Prime Lens: For Wider Scenes
This probably won't be one of the main goals of your kit. But if you already have a pair of lenses for your full-frame, like a 100mm macro and a 50mm or 24-70mm, consider the 80mm prime lens.
This is a good lens for food photography and shooting wider scenes, but not as wide as you would with a 50mm.
I do a lot of food portraits. And sometimes I find that shooting at 70mm is not close enough. But the 100mm gets me too close.
Also, when you shoot wide open, say at 70mm on a 24-70mm lens, you risk more distortion. Zoom lenses typically work best somewhere in the middle of their available focal lengths.
85mm / 90mm Tilt-Shift – For the best angle
The price is restrictive for many photographers. But I need to mention a tilt-shift lens for your food photography. You can always rent one if you can't afford to buy one.
This is a lens used by food photographers in the advertising world.
A tilt-shift lens allows you to control the plane of focus very precisely. You can move the lens up or down, left or right, to minimize distortion.
Tilt features allow you to keep different items in focus at different focal planes.
You can focus on the subject sharply with a very blurred background.
When you focus at a certain angle, everything at that angle will be in focus.
With this lens, you can shoot food at the best angle. You also control how many of the props or how much of the larger story appears within the frame. All without changing the angle or distance of the camera.
It's a fantastic lens and once you've worked with the one you'll be amazed.
Best Lenses For Food Photography | Infographics

BEST LENS FOR FOOD PHOTOGRAPHY | Video Explanation
Frequently asked questions about food photography lenses
What is the best Canon lens for food photography?
The best Canon lenses for food photography depend on your camera mount and your preferences. For full-frame mirrorless Canon cameras, many food photographers choose the Canon RF 35mm f/1.8 Macro IS STM. Digital SLR photographers looking for a zoom lens should consider the Canon EF 24-70mm f/4L IS USM.
What is the best focal length for food photography?
The best focal length for food photography is 50-90mm (full-frame equivalent).
The 50-90mm focal length has excellent compositional value, with a compressed angle of view and few background elements. Coincidentally, the 50-90mm focal length range is also the best area for portrait photography.
Is 35mm suitable for food photography?
The 35mm focal length is ideal for journalistic food photography; at 35mm, the background is not too obtrusive and provides enough compression to bring the food to the foreground.
Which Nikon lenses are best for food photography?
Photographers shooting food with a Nikon DX cropped camera are recommended to use the Nikon AF-S DX 40mm f/2.8G Microlens for sharp images.
The Tamron SP 90mm F2.8 Di Macro VC USD is the best lens for shooting food on a full-size camera. It provides excellent image quality even in low light conditions.
Is the 18-55mm lens suitable for food photography?
Beginning food photographers need a great lens, and they should consider using the 18-55mm lens from the kit lens that came with the camera. Kit lenses are often underestimated.
The 18mm wide-angle lens is ideal for taking close-ups, and the 55mm long-focus lens is ideal for aerial shots with minimal background elements, making it the best lens for food photography for beginners.
How to take a good food photo?
Above all, to get beautiful photos, it's not all about the camera, or the lens to be used on its case. A few conditions are necessary to obtain beautiful photos of the foods you want to photograph.
Natural lighting
In food photography, there's nothing better than using natural light. It is therefore important to choose the place and time to take the photo.
Aperture Priority
For the photographic mode to use, put yourself in Aperture Priority mode to better manage the brightness of your camera. This allows you to focus well to get beautiful photos, without exposing them to direct light. 
Polished images
In the era of digital marketing, it's all about image. Food photos are no exception. Thus, it is necessary to take good care of the composition of the image of the dishes to be photographed.
To conclude:
Choosing the best lens for food photography is not easy. Before you buy, you should always consider the type of photos you want to take.
If you are working in a studio, you often have more space, so a longer focal length will be more appropriate. Also, you can control the lighting, so a narrow f-number aperture is not a big problem.
On the other hand, if you're working outdoors, you'll be visiting kitchens with a variety of conditions, so a versatile lens is a must.
Finally, don't forget to consider your budget. Our recommended lenses cost anywhere from under $400 to over $2,500, so if a lens is important to you, there's no need to limit your spending. The size of your investment should always be related to your level of experience. Are you a beginner or do you already have a professional job? If you do food photography for a living, a high-end lens is worth considering. Otherwise, stick with the less expensive ones.
That's up to you.
What kind of food photography lenses are you thinking of buying? And do you have any recommendations? Let us know your thoughts in the comments.